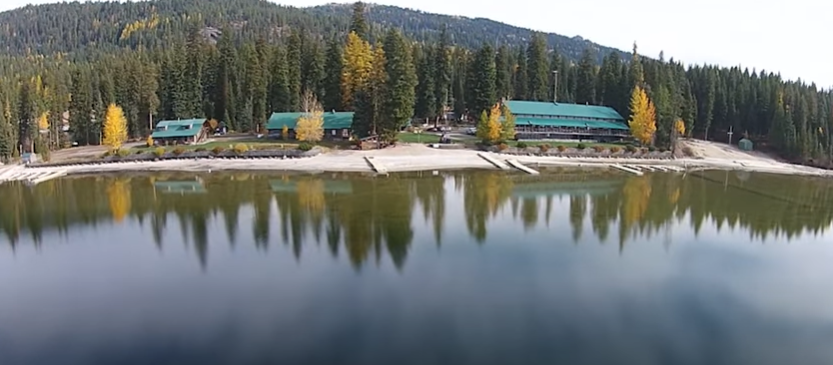 Greetings, Fellow Fiber Enthusiasts and Welcome!
We are so excited you are here, and we can't wait to see you in McCall Idaho, August 17-20, 2023 for Fiber.Love.Retreat.
Enjoy a three-day, all-inclusive stay at beautiful Camp Ida-Haven in McCall, Idaho! Registration includes delicious vegetarian meals (Thursday dinner through Sunday breakfast), lodging in one of the dorm rooms, cabins, or RV Parking, workshops, hands-on demos, and the fabulous market. If "glamping" is more your style, there are luxury hotel rooms* on site as well as a guest house* and the "tiny house". *
There's time to relax on the back deck while watching a gorgeous Idaho sunset, or to hang your feet off the dock while soaking in some vitamin D. Kayaks and canoes are on site, available for use, as well as hiking trails, swimming in the lake, or just sitting in your favorite lawn chair visiting with fellow fiber artists.
Registration opens April 7, 2023, with early bird pricing of $350.00 through May 31st. The price goes up to $375.00 on June 1st and closes out July 31st (or until we're full, whichever comes first).
We have some things planned to get the party started even before camp, so check back often; you won't want to miss a thing!
For more info you can contact us at FiberLoveRetreat@gmail.com You can also find us on Ravelry, on Facebook, and on Instagram!
*Guest houses and hotel rooms are an upgrade and are billed separately; the fee depends on the number of people sharing the house or room.
Refund Policy:
60 or more days before Fiber.Love.Retreat. (June 19, 2023 or sooner): 75% refund.
30-59 days before Fiber.Love.Retreat. (June 20, 2023 – July 18, 2023): 50% refund.
Less than 30 days before Fiber.Love.Retreat. (from July 19, 2023 on): no refund.
In case of cancellation by Fiber.Love.Retreat., the entire amount will be refunded.